Brake Services at Grava Chrysler Dodge Jeep Ram
People talk a lot these days about active intelligent safety features on cars. These include lane departure warnings, adaptive cruise control, pedestrian detection, front crash warning, and even driver alertness features. Do you know, however, what the single most important safety feature is on your car? If you said brakes, then congratulations— you're right! Even a lot of the intelligent safety features on cars these days revolve around activating your brakes.
Without brakes, you can't slow down or stop—and without that ability, you can't control your car. It's that simple. That's why it's so important for you to keep on top of your brake maintenance as you drive around Malden, Medford, or Everett. We're here to help you answer the question, "Where can I find the best brake service near me?" Let's look at some information about your brakes, including why you should keep to your regular maintenance schedule.
---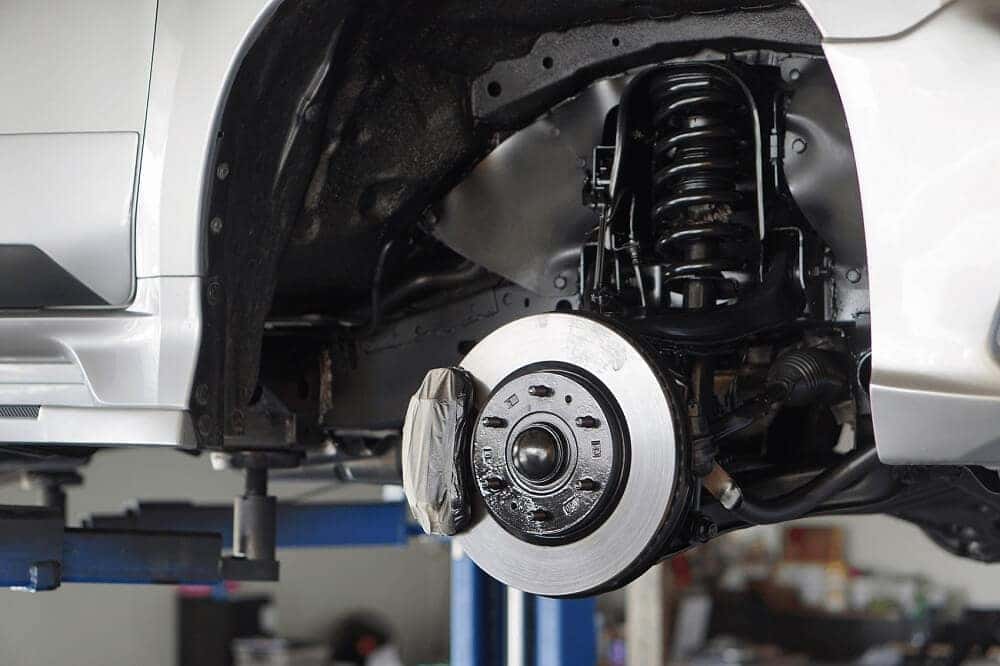 Myths About Your Brakes
There are several myths about brakes that you can dismiss immediately. The first myth is that soft pads are better than hard pads, or vice versa. The truth is, there's no such thing as soft or hard brake pads. If you do sense that your brakes have become spongy, it's time to get them checked.
Another myth is that your brake rotors have to be dry or it will interfere with braking time. That's untrue. The reason it takes longer to brake on wet roads is that your tires don't have as much traction. Finally, ignore anyone who tells you that you should drill or slot your rotors. That will not increase their performance unless you're in an Indy car.
---
Signs Your Brakes Need to be Changed
There are, however, some signs you need to look for that can be warnings that your brake pads are wearing down. The first sign is that you may hear a squealing or squeaking noise. This can sometimes be normal, but if you hear it, it's smart to get your brakes checked. Next, if you hear a grinding noise or feel a vibration when you press the brake pedal, those are definite signs that something isn't right. Get your brakes checked right away.
If you look at your brake pads and they're less than a quarter inch, that's fairly low, so it's probably time to have them swapped out. Finally, if you have a brake indicator light that comes on, don't wait: get your car in for service right away.
---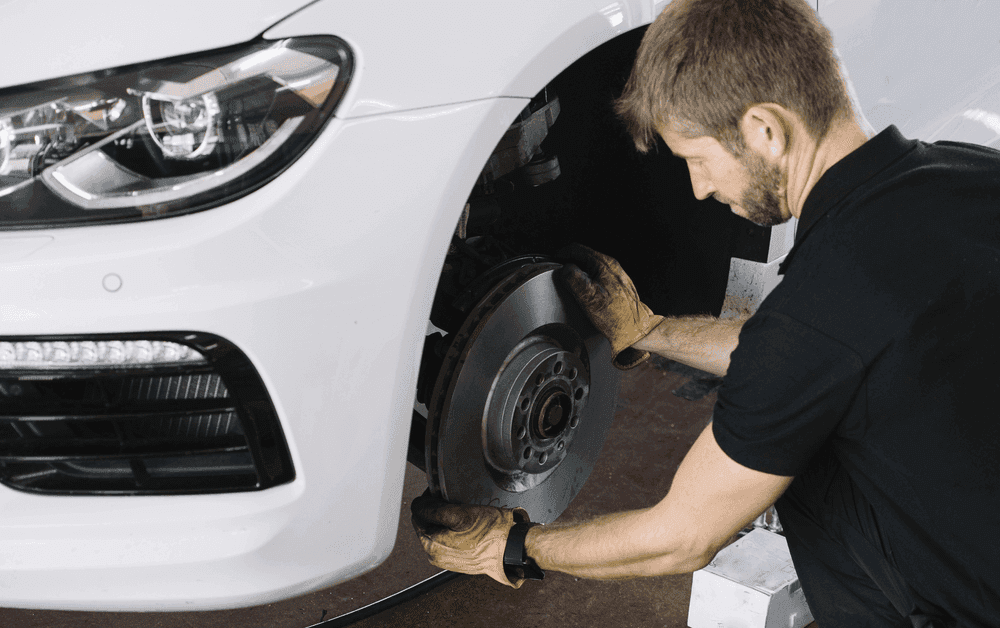 When to Get Your Brakes Checked
Besides the signs above, there are certain times when you'll definitely want to have your brake system checked. First, if you're going on a road trip, it's always a good idea to have your brakes looked over as these trips place additional wear and tear on the system. Second, if it's been a long time since you've had your brakes inspected—especially if you don't drive regularly—you should have them checked.
Finally, anytime you take your car in for general maintenance, like an oil change or tire rotation, your technician should look at your brakes. The best way to monitor them is to have checked every visit, usually every 6,000 miles or six months.
---
Brake Service near Me at Grava CJDR
At Grave CDJR, it's easy to get quality brake service near Medford, Malden, and Everett. With our state-of-the-art facilities and expert certified technicians, we'll get your car up and running like the first day you drove it home. If you see a sign that your brakes need to be checked, stop in or give us a call for a service appointment today!