Best Cocktail Bars near Medford MA

There's nothing quite like the first sip of a cocktail. The wonderful symphony of spirits and mixers can result in some amazing flavors. But instead of shaking, stirring, straining, or slicing, why not go out and enjoy a professionally made hand-crafted cocktail?
We imbibed across town at several saloons, taverns, lounges, and speakeasies to find some of the best cocktail bars near Medford, MA. Check out this list and find out where to get an amazing drink!
Bistro 5
Facebook | Instagram | Twitter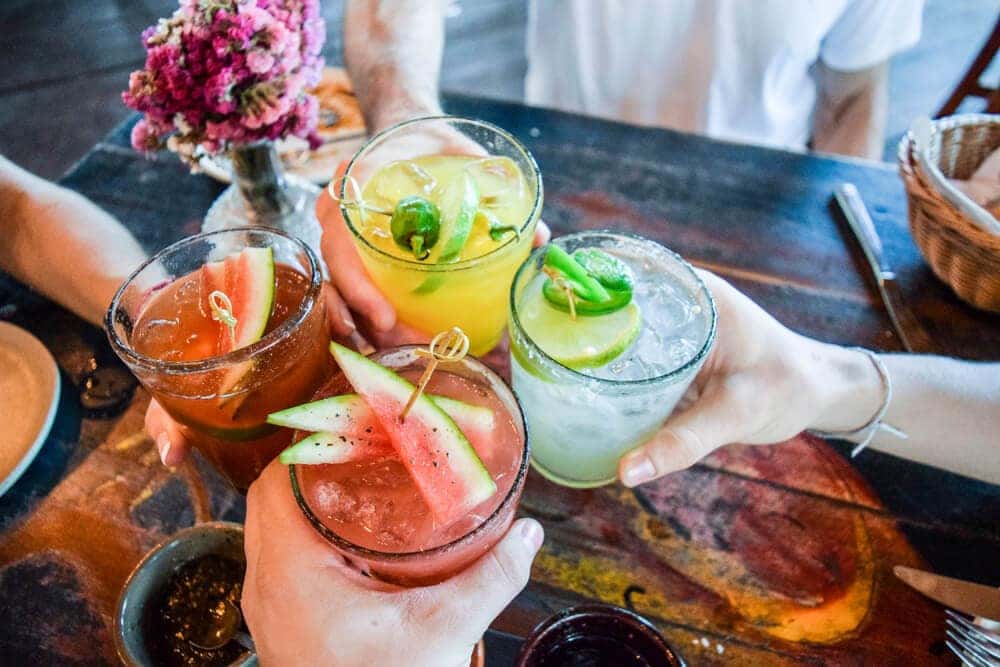 When you pop into Bistro 5, you'll want to take your time exploring the menu carefully because there are quite a few libations that you won't want to miss out on. They also offer seasonal selections, so you can enjoy an amazing cocktail that complements the weather outside. They make all of their infusions in-house and they use the freshest ingredients with each drink.
There are plenty of cocktails, but some of the standouts are the Last Word, Hot Buttered Scotch, the Fall Fashioned, and the Mezcal Negroni.
Daddy Jones
Facebook | Instagram | Twitter
If you like a wide variety of spirits and fire water, Daddy Jones can certainly appease your taste buds and cravings. They have plenty of infusions that are designed to make their intended cocktails more flavorful and interesting.
They have a vast assortment of interesting cocktails to try, including the Mezcal-powered State of Emergency, the Gin and Willy Wonka-inspired Fizzy Lifting, the D.O.F Daddy Old Fashioned, and the sweet and zesty DJ Pineapple Mai Tai—there's plenty to sip and savor at Daddy Jones.
Semolina Kitchen & Bar
Semolina Kitchen & Bar is a great restaurant that serves up some locally-sourced fare with their menu, as well as some inventive cocktails to offer their guests. They have a list of the classics like the French 75, Pimm's Cup, Negroni, Old Fashioned, an a Lillet Spritz.
Of course, they also craft their own concoction utilizing some interesting ingredients. There's the ginger and bourbon-inspired Bleecker Street, the tequila and cucumber marriage of the Midnight Cruiser, or the spicy and tangy Stranded in San Dimas, among many other great takes on cocktails.
If you're seeking to imbibe in a hand-crafted cocktail that delivers equal parts punch and flavor, these are some of the best cocktail bars near Medford that you'll want to try out!