Which Pickup Truck is Best for Families?

Having a versatile work truck is crucial if you've got jobs to do around Malden, Medford, and Everett. What if your work truck is also the family vehicle? If you're looking for a pickup truck that has the best of both worlds, don't worry, our team at Grava Chrysler Dodge Jeep Ram is here to show you which pickup truck is best for families and for work!
We'll explore a few Ram trucks, so you can get a sense of what they offer and how they can be configured for your family!
Let's take a look at some of the family-friendly Ram trucks!
Source: https://www.ramtrucks.com/compare/detailed-chart.ram_1500_dt.2019.html?modelYearCode=CUT201920&variation=0,1
Ram 1500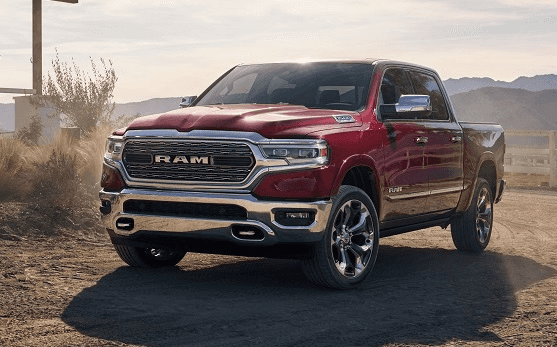 The Ram 1500 offers some remarkable abilities, but it can perform well beyond the job site. It offers two engine options with the 3.6L Pentastar® V6 that produces 305 horsepower and can tow up to 7,730 pounds, and the 5.7L HEMI® V8—which can tow up to 11,610 pounds and produce 395 horsepower. Adding the eTorque engine option boosts the towing capacity to 12,750 pounds.
The 1500 offers a few configurations to help accommodate any rear passengers. The Quad Cab offers 39.2 inches of headroom and 35.6 inches of legroom in the rear. Opting for the Crew Cab allots more rear space, with 39.8 inches of headroom and 45.2 inches of legroom.
Source: https://www.ramtrucks.com/ram-1500classic.html
Ram 1500 Classic
The Ram 1500 Classic carries over the same engine abilities and interior space at the standard Ram 1500. The biggest difference between the Ram 1500 Classic and the 1500 is the exterior style. The new Ram 1500 did away with the crosshair front grille, while the Classic 1500 carries the torch, accommodating drivers who appreciate the iconic design and appearance of the truck. The Classic offers fewer trims-resulting in an easier decision when it's time to choose.
Source: https://www.ramtrucks.com/compare/detailed-chart.ram_2500.2019.html?modelYearCode=CUT201914&variation=0,3
Ram 2500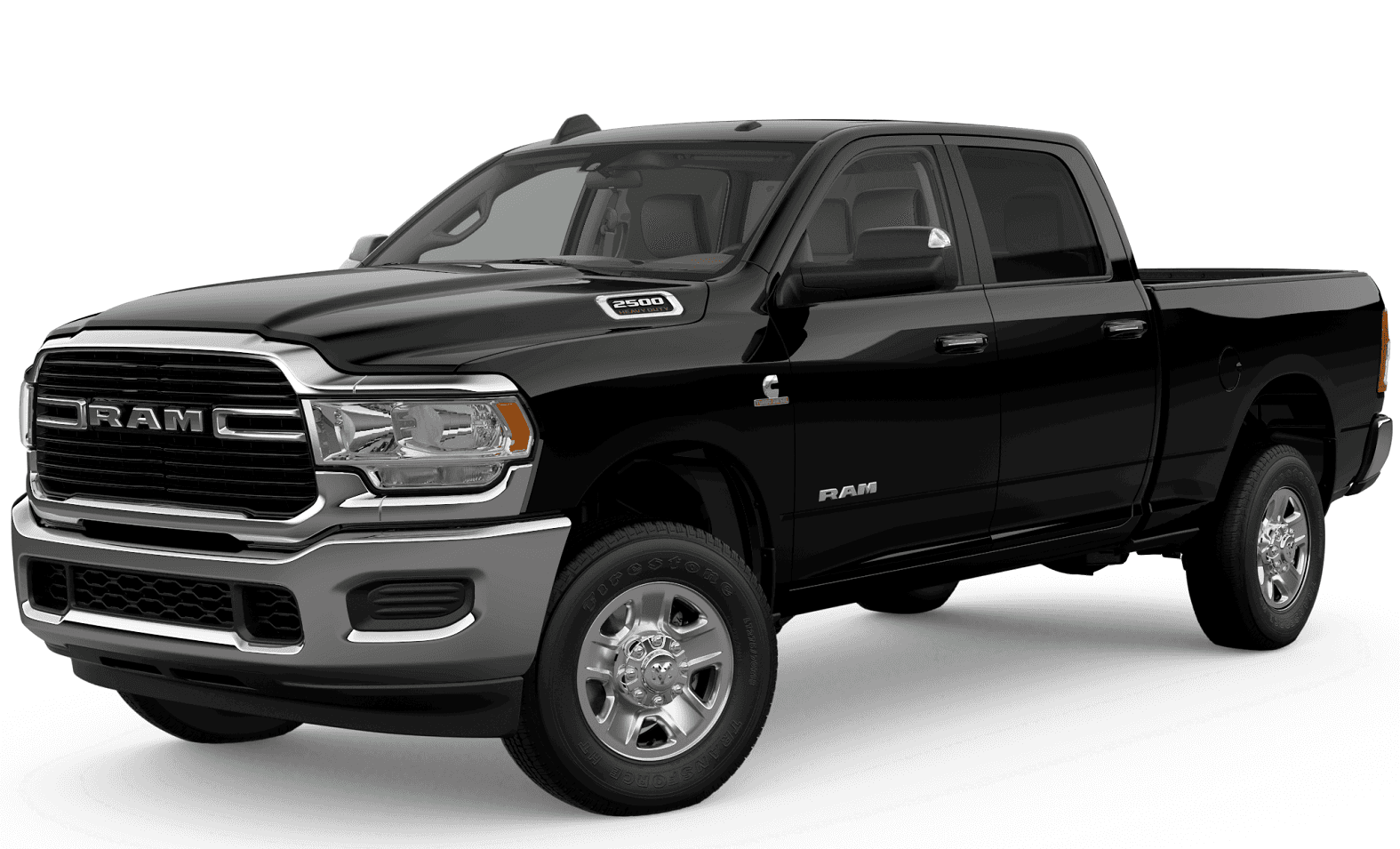 If you're in need of a powerful performer and a fun family vehicle to add adventure to the driving experience, you may want to consider the Ram 2500. This powerful pickup offers two distinct engines. The base engine is the 6.4L HEMI® V8, which can boast 410 horsepower while giving the truck the ability to tow up to 17,130 pounds. The 6.7L Cummins® Turbo Diesel I-6 engine achieves 370 horsepower while pushing the truck's boundaries up to a 21,560-pound towing capacity.
The truck offers plenty of variations with a Regular Cab, a Crew Cab, and even a Mega Cab. The Regular Cab doesn't offer rear seating—but the Crew Cab offers 39.8 inches of headroom and 40.2 inches of legroom in back. The Mega Cab adds more shoulder and hip room for all passengers.
Family Activities with Powerful Pickups
Considering the impressive abilities that these trucks can bring to the table, there's plenty of adventure for the road ahead. Whether it's piling up camping gear in the box or needing a truck with the ability to tow the trailer, jet skis, or boat—these powerful Ram pickups offer plenty. Depending on your uses for work and recreation, you'll want to carefully consider these trucks and their respective abilities to be sure that you've got the best one for you and your family.
Still can't decide? Why not drop into Grava Chrysler Dodge Jeep Ram for a closer look to see which Ram truck is going to get you and your family on adventures throughout and beyond Medford, Malden, and Everett! Schedule a test drive with us today!