From small business owners to global corporations, there are hundreds of vehicles to choose from to use as different types of commercial vehicles. The vast majority of these vehicles are the same makes and models you would drive as a personal vehicle.
There are also commercial fleet specific types of vehicles, like the RAM Promaster series of cargo trucks. To help you decide what type of vehicle you need to your business, we encourage you to review the following tips and suggestions.
​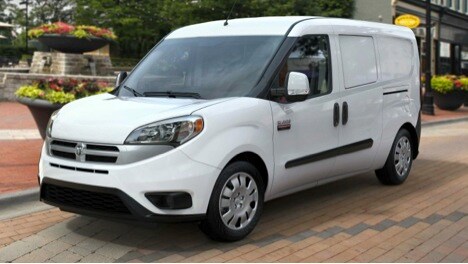 Establish a commercial fleet budget.
You will need to pay for the vehicle somehow, along with maintenance, insurance, license plates, and fuel costs. During the buying process you may be able to choose between leasing and financing, so leasing could help save you some money if you do not drive excessively.
Assess your business vehicle needs.
Do you need plenty of space for cargo or passengers? Are you looking for great fuel efficiencies? Will you be towing a trailer behind the vehicle? The key point of this step is to make a list of your exact needs, as this will help you narrow down your vehicle classes.
Make a list of Chrysler models you want to test drive.
Chrysler-brand vehicles include Chrysler, Jeep, Dodge, and RAM vehicles. For instance, if you are looking for plenty of cargo space, you might want to test drive a Chrysler Pacifica, Jeep Cherokee, Dodge Durango, and a RAM Promaster City with the features and options you require.
​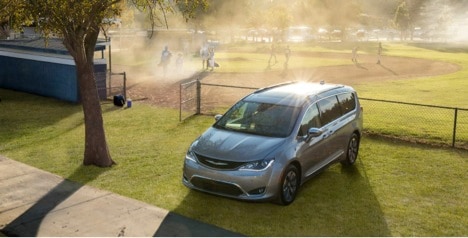 Evaluate all aspects of any models you are considering.
Aside from test-driving the vehicle, sit in the back seat to see how comfortable it is if you will be transporting passengers. Check out the cargo space and how easy it is to access. If you have to fold seats down to expand the cargo space, determine how to do this and if it is easy to do.
Consider the resale value of vehicles.
If you intend to buy your commercial vehicles, look for models that retain their value. You will want to be able to sell the vehicle or get a decent trade-in allowance when it is time for new vehicles.
Compare the costs of financing versus leasing.
Leasing typically has lower monthly payments, but there are mileage caps. Plus, some leases have clauses in them that require you to pay certain "fees" at the end of the lease. In some cases, the interest on commercial car loans may be a deductible business expense. Just review the terms and conditions of both to see which option fits into your budget the best.
Once you decide if you want to finance or lease, you are ready to finalize the sale of your new commercial vehicle for your business. For further assistance in selecting commercial vehicles for your business or to schedule a test drive, please feel free to stop by Grave Chrysler Jeep Dodge or call us at (833) 300-9229 today!