---
---
At our car dealership, we're committed to helping drivers all throughout Medford, Malden, and Everett along on their journey to their next car. Considering the vast amount of options at our dealership, choosing the vehicle that's right for you can be tough.
However, we have some valuable resources that drivers can use to learn more about their options so they can see which models are more their style, or have what they're looking for in their next car.
---
Our Car Reviews
On this page, you'll notice a selection of Chrysler reviews, Dodge reviews, Jeep reviews, and Ram reviews. These informative guides cover the varying models for each manufacturer so you can learn a bit more about the vehicle to help you decide if the model is right for you. These guides showcase the vehicles and what they offer.
Each vehicle review delves in and explores the model's engine power, interior style and comforts, capacity and space, technology and entertainment, and even the safety. By learning more, you'll be able to tell if it has what you're looking for in your next set of wheels!
---
Jeep Cherokee Reviews
---
Jeep Compass Reviews
---
Jeep Gladiator Reviews
---
Jeep Grand Cherokee Reviews
---
Jeep Renegade Reviews
---
Jeep Wrangler Reviews
---
Ram 1500 Reviews
---
How Our Car Reviews Can Help You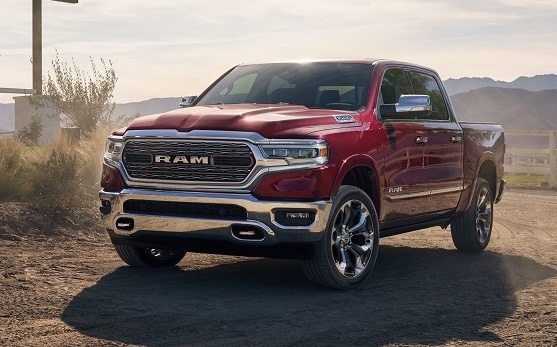 If you take the time to read some of our Jeep reviews, Dodge reviews, or Ram reviews, you'll gain a wealth of knowledge regarding the vehicles that interest you the most. On top of giving you the need-to-know information about the vehicles on your list, these vehicle reviews can highlight some new features you may not have known about. Now having learned about it, it can potentially alter your decision by finding a car with those exact features.
One of the key benefits of reading our Chrysler, Dodge, Jeep, or Ram reviews is that you get a firm understanding of the vehicles. You can certainly use this knowledge when you take the next step and schedule a test drive. You'll be able to piece together the different features and their functions, as well as know how to work them while you're on the road.
---
Start Reviewing Your Options
Now that you know the benefit of reading our car reviews, you're ready to get started on learning more about your options so you can find the exact car that's perfectly suited for you. You can then take the details you've learned and apply it to the test drive, so you can decide on your next vehicle with absolute confidence and certainty!
At Grava Chrysler Dodge Jeep Ram, we're proud to provide helpful resources to drivers in Medford, Malden, and Everett for when it's time to decide on their next car!