Jeep Compass Towing Capacity

Being able to haul your most important materials for either work or recreation is important. There are details to consider, from engine power to towing capacity, to make the best of your specific situation. That's why we at Grava Chrysler Dodge Jeep Ram (CDJR) have written this Jeep Compass towing capacity guide for our friends and neighbors near and around Medford, Malden, and Everett, Massachusetts.
---
Engine Power & Performance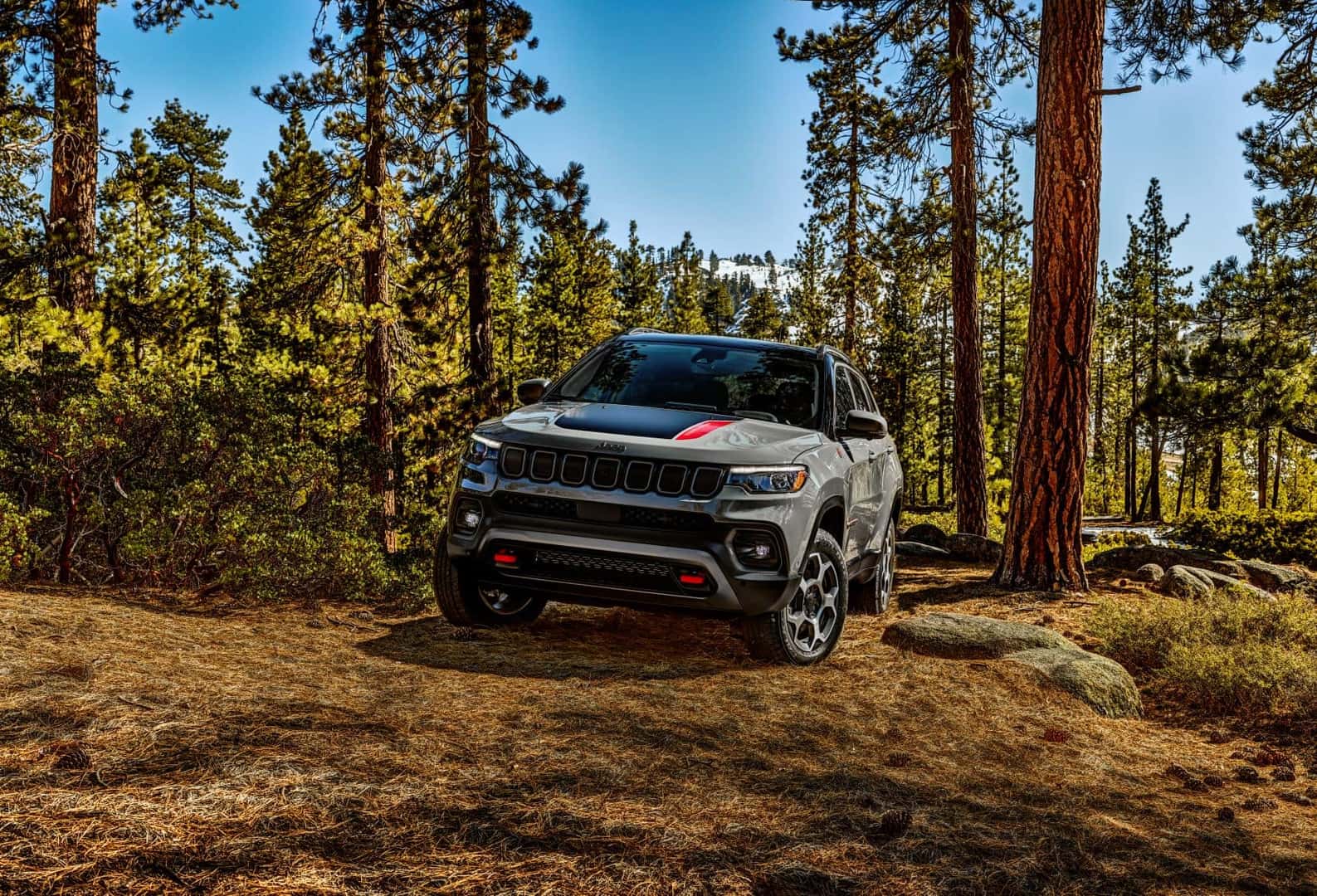 You're going to need a powerful engine to get the most out of your SUV's towing capacity, and the Compass certainly delivers. It comes equipped with a 2.4L Tigershark® engine that features a MultiAir® 2 valve train system.  That's then paired with a 6-speed automatic transmission that offers effortless shifting and achieves power outputs of 177 horsepower and 172 lb-ft of torque.
This impressive configuration will provide the power needed to easily tow or haul the necessities that make life and work easier. You'll be able to bring along a camper trailer or similarly sized amenities. Traversing the roads less traveled won't slow you down much since the 177-horsepower engine puts you right where you want to be anywhere, anytime.
---
Towing Capacity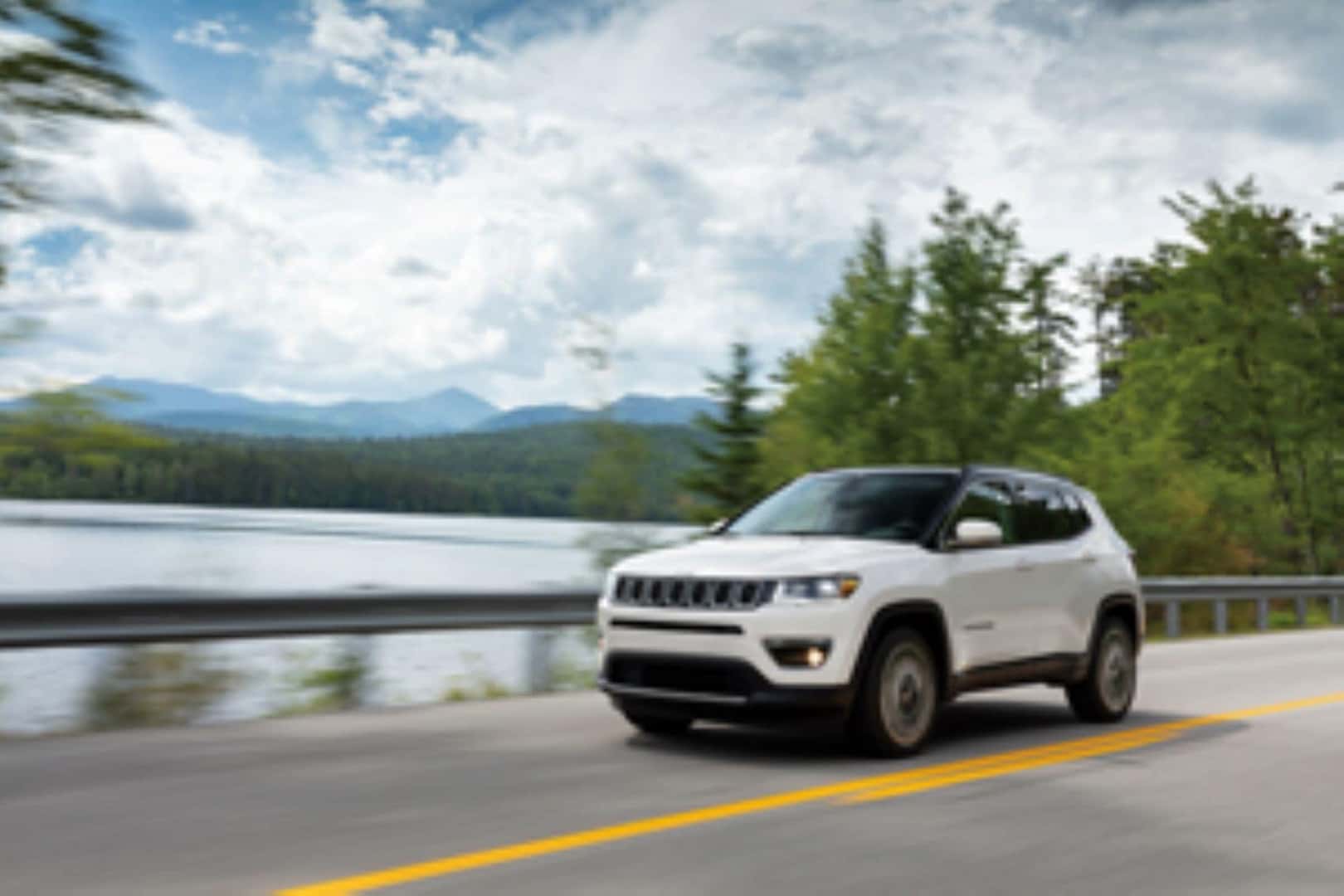 When properly equipped, the Compass has a towing capacity up to 2,000 pounds. For a midsize vehicle, that's a great measurement. It means that for you, the driver, you'll have little issue bringing along the smaller trailers or equipment to your destination. It's a solid number if you're based in areas where larger towed objects aren't feasible, but you still can move material on a smaller scale.
Standard on the Trailhawk trim level is the Selec-Terrain® Traction Management system. This aids the Compass's towing capacity by offering dedicated control over different driving conditions. For example, if you're towing across an uneven, rocky surface, the Selec-Terrain® Traction Management system can alter shift patterns, optimize engine performance, and torque distribution so you'll have excellent traction and won't have to worry about your trailer behind you.
Learn more about the Compass today!
---
 Possible Hazards That Can Reduce Towing Capacity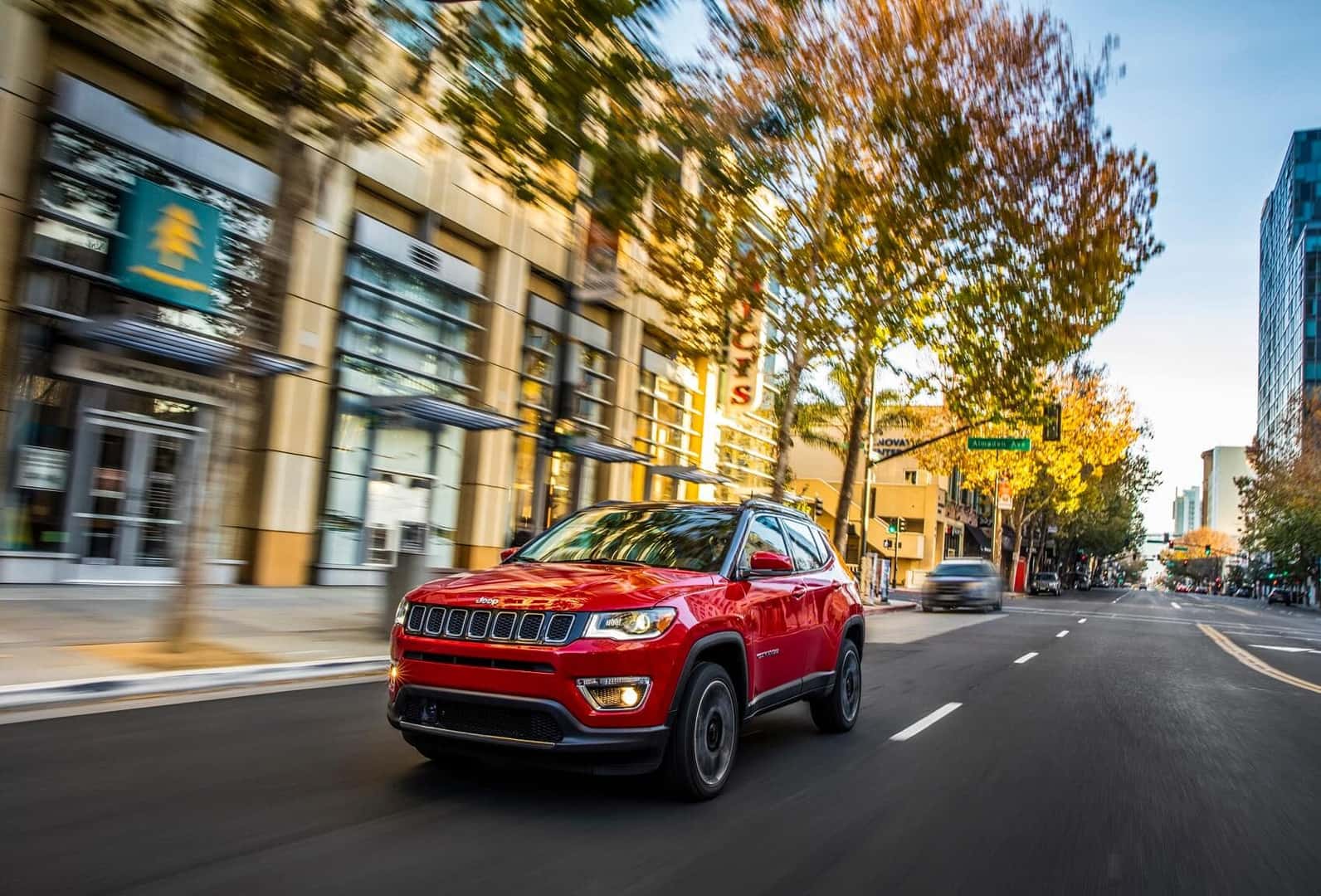 Your Compass is going to be continuously exposed to the elements unless you keep it in a garage. No matter what, you should be aware how the weather affects towing capacity. You may experience difficulties when crossing difficult terrain in inclement weather, like a blizzard-hit roadway that requires more strength to keep stable or through high-intensity storms that reduce the ability of your towing to continue at normal speeds.
Other things to consider include the amount of weight you add to your Compass, either in cargo or with passengers. That added weight can put additional strain on the engine, which may hinder your progress. This can also happen when navigating hills or elevated terrains since that different pull on the engine can force it to work harder to maintain normal performance. Before you tow, it's smart to plan out your expected route.
---
Schedule Your Test Drive Today!
Now that our friends and neighbors near and around Medford, Malden, and Everett, MA, have read our Jeep Compass towing capacity guide, we think it's time to take the next step. You've seen what it can do, now schedule a test drive of your own to experience it firsthand behind the wheel with the team at Grava CDJR today!