---
Waltham MA is a city in Middlesex County that was first settled in 1643 originally as a part of Watertown. The city became a hub for manufacturing in the mid-1800s, which eventually gave the city its nickname, "The Watch City," because of the Waltham Watch Company.
Today, it's a bustling city that's home to almost 63,000 people. But when it's time to get around town and beyond, it's best to have a vehicle that can handle severe weather. If you're in the market, there's a Jeep dealer near Waltham, MA with plenty of options!
Come see us at Grava Chrysler Dodge Jeep Ram to get started!
---
Exploring Your Options at Our Waltham Jeep Dealership
When you're ready to start checking out the selection, you can easily make the trip to our Jeep dealership from Waltham. Whether you're looking for the rugged Jeep Wrangler, the powerful and stylish Jeep Grand Cherokee, or the sleek and agile Jeep Compass, there's those models and more in our inventory.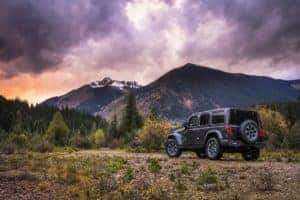 Of course, you can make your car buying experience easier and more convenient by browsing online. You can easily scan our inventory and see the various models available! Finding the right car has never been easier.
Learning More About Your Options
As a Jeep dealer serving Waltham drivers, we know that it's a big decision when you're looking for your next car. However, the best way to decide is with knowledge, which is why we have a library or research materials and resources that you can freely use to learn more about your favorite Jeep SUVs and trucks.
Our Jeep reviews will give you the details you need regarding the engine specs, the off-roading capabilities, the interior features and space, and even the safety. You'll learn enough to be able to decide with confidence on your next car!
---
Taking a Spin in Your Next Car
When it's time to inch closer to your decision, you'll want to come to our Jeep dealership to take a closer look at your favorite model. From there, our associates can provide you with more insight, as well as highlight the available trims and packages that you may want to consider.
But to truly see what the Jeep can do, and have enough details to decide with confidence, you'll want to take it out for a test drive. When you climb in, buckle up, turn the key, and put it in drive, it's your chance to experience the Jeep. You'll get to assess its performance and handling while examining the interior style and features.
Financing at Our Jeep Dealership near Waltham, MA
After you take the test drive and you decide that it's the right car for you, you'll head to our finance department to learn more about your loan options. Our experts can help walk you through the various deals while highlighting the terms and conditions. Once you've figured out the deal and rate that's right for you, you'll be ready to sign and embark on your first journey in your next car!
Start browsing our inventory and schedule your test drive with us at Grava Chrysler Dodge Jeep Ram today!