Oil Change near Me

Drivers throughout Medford, Malden, and Everett are well aware that the oil change is one of the most common services that they get for their vehicle. However, did you know that it's actually one of the most important?
When it's time to seek out an "oil change near me," the service department at Grava Chrysler Dodge Jeep Ram is here to help. Keep reading to learn why getting this service is important for your vehicle.
What Oil Does for Your Vehicle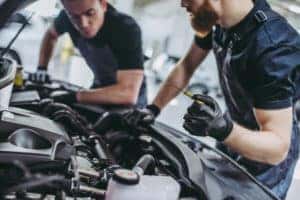 Oil actually serves a few important functions in your vehicle. Its core function is to keep the moving metal parts in your engine lubricated, or "well-oiled" as the saying goes. However, oil also ensures that the internal parts are cleaned and kept cool during performance.
When the metal parts are moving they can create friction, and in turn, heat. Oil ensures that the parts move fluidly and stay cool to reduce the risk of your engine overheating.
Why Oil Needs to Be Changed
While oil serves a few important functions under the hood, it doesn't last forever. Because oil acts to clean those moving parts, it actually picks up and absorbs the free-flowing dirt, debris, and even grease. Over time, it will turn the traditionally honey-brown oil into a black and gritty liquid. When oil reaches this state, it becomes less effective at ensuring that the parts are lubricated, cleaned, and cooled.
How Can I Tell It's Time to Change My Oil?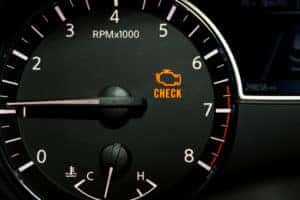 There are a few ways that you can tell that it's time to have your oil changed, but the most reliable is by keeping track of your last oil change and keeping an eye on your odometer. However, it's easy to lose track, so here are a few signs that you'll want to watch out for that let you know that it's time to schedule an oil change near you:
Check Engine Light/Oil Change Light: When this dashboard light appears, it's telling you that it senses, based on your diagnostic system, that you're due for an oil change.
Loud Engine Noise/Knocking: Since the parts aren't as lubricated as they normally are, they make more noise while in motion.
Sluggish Engine Performance: Like the above symptom, the parts aren't lubricated enough, so they don't move as efficiently, which can cause a jumpier and less fluid performance.
Dark Exhaust Smoke: When oil is particularly old, and it drips onto a hot surface, it can cause your exhaust pipe to spew out thick, dark smoke.
Scheduling an Oil Change near Me
Whether you've noticed the signs or you've kept an eye on the odometer, it's always good to schedule your oil change in a timely manner so your vehicle can continue to perform at its best and most efficient. When it's time to get your oil changed, you can always contact us at Grava Chrysler Dodge Jeep Ram!
Schedule your next oil change with our car dealership so your vehicle can perform at its absolute best on the streets of Medford, Malden, and Everett!