---
Your tires are a crucial component on your vehicle, so it's always good to get a sense of their condition before embarking on any significant journeys beyond Medford, Malden, and Everett. But if you notice any considerable signs of wear, or something doesn't feel right with your tires, you'll want to seek tire service near you.
At our car dealership, we're here to help drivers get more out of their tires through routine service, maintenance, and even tire repair. Keep reading to see if you need tire service or repairs!
Performing Routine Tire Service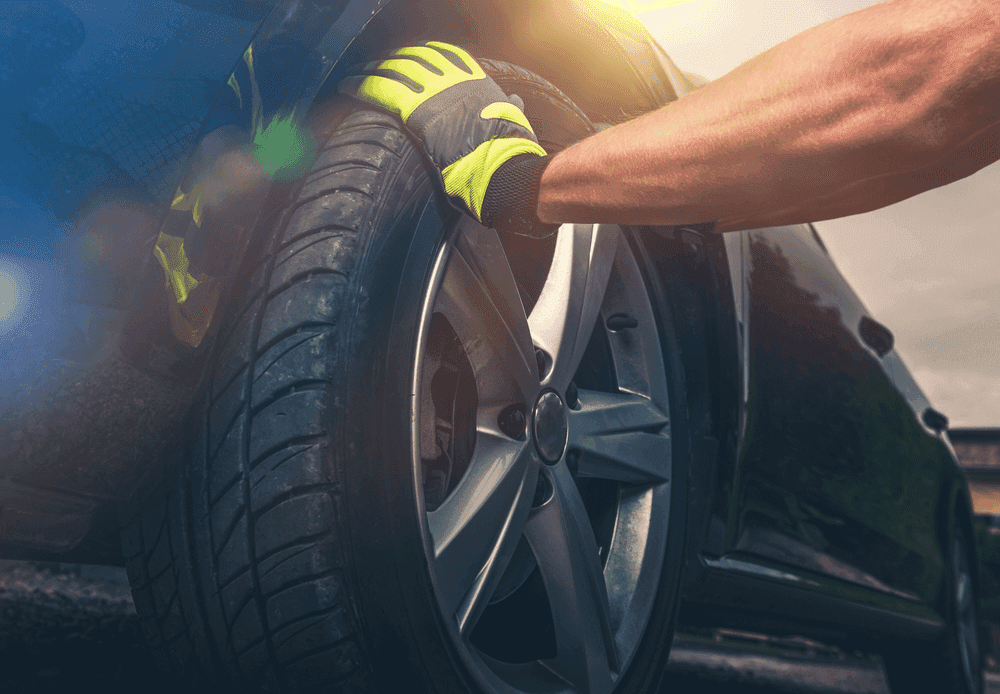 One of the most effective ways to keep your tires in great shape and long lasting is to have them rotated regularly. A tire rotation is where, depending on what drive system you have (AWD, FWD, RWD), your front tires are rotated to the back while your rear tires are rotated to the front on the opposite sides.
Rear tires take on more weight of the vehicle, so rotating them every few thousand miles ensures that they each endure their fair share of wear. Luckily, this service often coincides with your regularly scheduled oil change, so you can have these two crucial services performed in one visit!
Signs I Need Tire Repair
It's never fun when one or more of your tires experiences damage and requires repair. Whether there's uneven wear, a bubble, or even a nail in your tire—you'll want to get repairs at our service center as quickly as possible to ensure that your tire gets the care it needs.
Keep an eye out for these signs that you need tire repair:
Cracking, bubbling, or bulging tire walls
Uneven tread wear
Low PSI/noticeable deflating
Exposed metal or fabric cords
Keeping Your Tires in Great Shape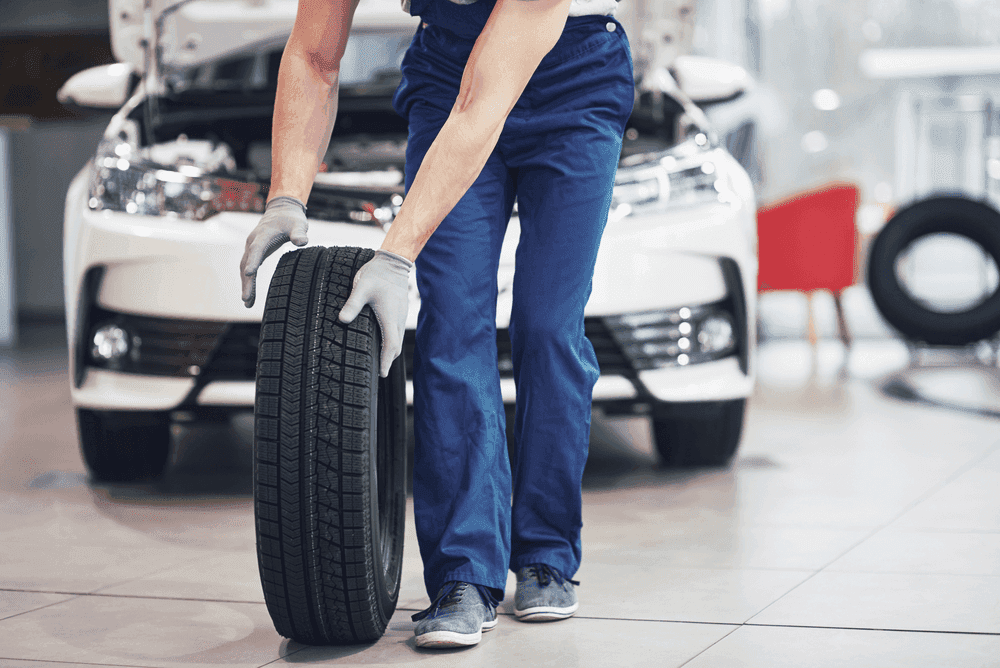 There are plenty of ways that you can get more out of your tires. It's always a good idea to avoid driving over any potholes or debris in the road, as they can severely damage your tires. Heavy braking can also have a negative effect on your tires because it's forcing one specific part of your tire against the road, which can contribute to premature wear.
However, by keeping a close eye on your tires, and noticing any signs of damage or wear early on, you can get timely repairs and reduce the chance of needing to replace your tires prematurely.
Scheduling Tire Repair near Me
Whether you've noticed the signs that your tires are in need of repairs, or you simply want routine service like a tire rotation to keep them lasting, you can always find tire repair near you at Grava CDJR SRT. Our technicians will make sure that your tires receive the necessary service to last their expected longevity so you don't have to replace them early!
Schedule your next tire service or repair with us at Grava Chrysler Dodge Jeep Ram. We're here to help drivers in Medford, Malden, and Everett for when they're in need of service and maintenance!