Find Used Jeep Cherokee and Wrangler Vehicles, Used Dodge, Ram, and Chrysler with Grava
Grava Chrysler Jeep Dodge in Medford offers consumers the convenient option of purchasing preowned (certified) and used vehicles. Our Jeep dealership doesn't only let you find used Jeeps and used Ram trucks. We also afford the peace of mind a Certified Pre-Owned Vehicle (CPOV) if you want the assurance of a stringent certification process.
So, what does this mean, exactly? Each model undergoes a 125-point inspection to guarantee it meets our qualification, mechanical, appearance, and detail standards. The service also includes:
CARFAX® Vehicle History Report: Jeep Cherokee and other buyers receive documentation that there are no prior title obligations and there are no hidden details related to fire, flood damage, or other problems. This is ensured through our CARFAX Buyback Guarantee.
Roadside Coverage: Towing/roadside assistance in Medford covers flat tires, gas delivery up to two gallons, battery jump, towing, and lockout service. If your vehicle requires repairs and is inoperable/held overnight, our Car Rental Allowance service entitles you to up to $35/day for a rental vehicle.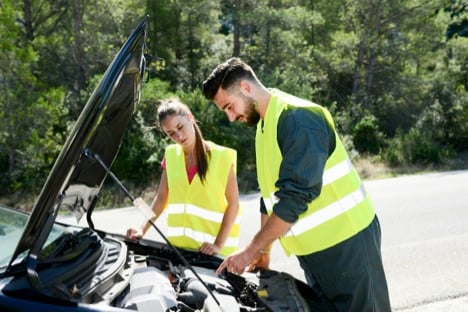 Pre-Owned Specials in Medford, MA
If you're looking for Jeep models and used Dodge models in Medford, our dealership offers special discounts on many vehicles. In fact, we offer more than 60 used models of cars, trucks, minivans, and SUVs and can accommodate just about any budget. Our pre-owned cars are fuel-efficient and reliable. Visit our website and view our listings often for the most current best prices, or sign up for price alerts to learn about new deals instantly.
Find Used Dodge Cars and More with Ease
At our online dealership, Medford consumers can sort by year, color, mileage, or price, or select specifics such as body style, year, condition, and more on a convenient sidebar menu. One can also choose a desired mileage and price in sequential increments. Selections can be made by choosing the type of transmission, drive line, or accessory features as well.
We have eliminated the complexities of finding reliable used Dodge cars, used Chrysler cars, and other cars, trucks, SUVs, and minivans. Visit our online Model Showroom for more ideas on the vehicles in our inventory. Plus, we offer an array of tools for financing a car, obtaining loans, and estimating your monthly payments.
Your Source for Used Cars Repair in Medford
Grava Chrysler Jeep Dodge maintains a Parts Center, which supplies Mopar tires, parts, and accessories and offers authorized state inspections, shuttle service, and drop-off service. We can service all makes and models. 
Also, we repair and service your vehicle. Oil change service is available as is a body shop. Oil, brake, A/C, tire, transmission, and other services can be conveniently scheduled by submitting your phone number, email, or vehicle's VIN number online.
Call us regarding service at (833) 306-4041. For sales information and to look for a certified pre-owned or used Jeep Cherokee, Wrangler, Dodge, Chrysler, or Ram in Medford, MA, call our sales department at (833) 300-9229.