Why Jeep Wrangler is the Best Car for Camping

If you're an avid camper, you want a vehicle that can make your outdoor adventures bigger and better. The best car for camping has plenty of off-road capability and ample cargo space. Better yet, it doesn't get between you and the great outdoors.
Whether you're staying close to Medford, Malden, and Everett or you're heading up to rural New England, Grava CDJR has you covered. Here are five reasons we say the Jeep Wrangler is the best car for camping.
1. You can go farther away from civilization.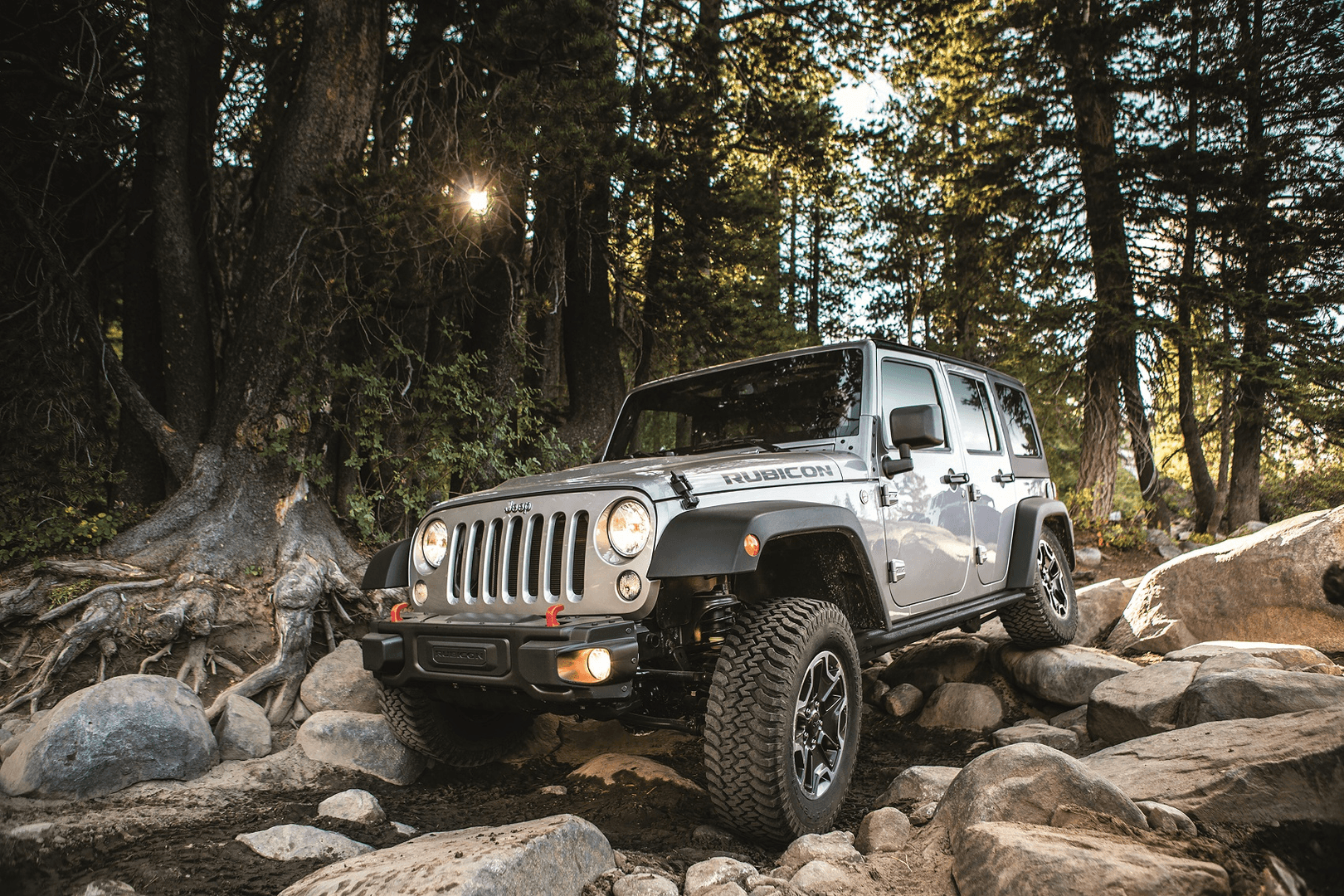 When you're behind the wheel of a Jeep Wrangler, you can navigate those backcountry trails with ease. This Trail Rated® capability of this new SUV means you can easily set up camp in areas other vehicles can't reach.
Why take the highway to your campsite when you can stay off the beaten path? Thanks to exceptional traction, water fording, maneuverability, articulation, and ground clearance, your exploration possibilities are nearly endless.
2. You can enjoy the fresh air before you arrive.
As you're driving down those back roads, go ahead and take advantage of the open-air experience in the Jeep Wrangler. Fold down the windshield, remove the doors and roof, and you're already enjoying nature before you arrive at the campsite.
3. It's easy to find more storage space.
The Wrangler may not be known for its cargo space—you'll want to check out the new Gladiator for that. However, its versatile interior offers just the right amount of space for a 1- or 2-person camping trip.
This is especially true if you have a 2-door model, as you can simply remove the back seats to find more room for tents, cookware, coolers, and sleeping bags. Accessories like a roof rack or hitch-mounted cargo carrier offer even more space. Don't forget about the lockable console and glove compartment to keep your electronics secure.
4. You can take your toys along for the ride.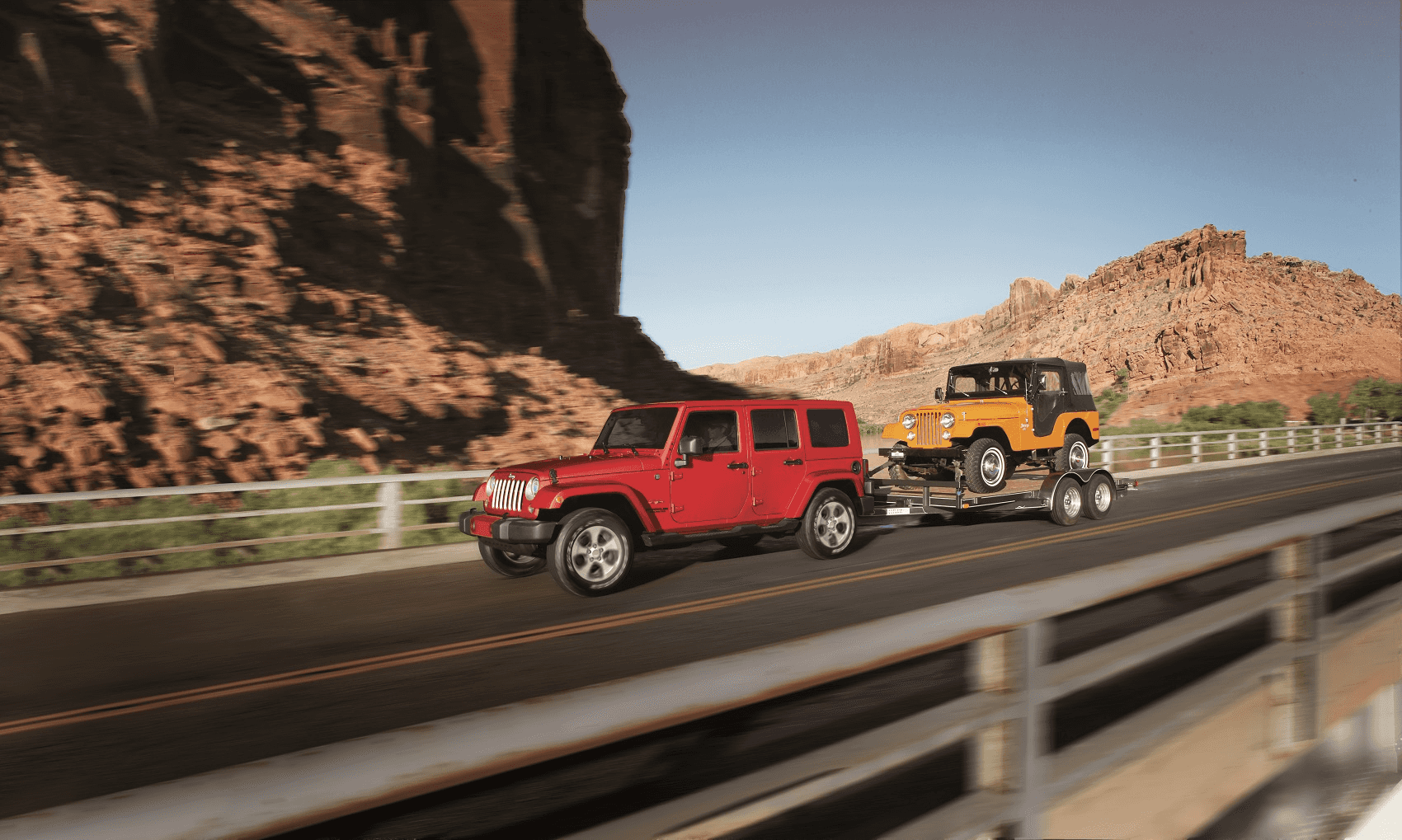 Of course, the hitch on the Jeep Wrangler opens up more possibilities to make your camping trip more exciting. It can tow up to 3,500 pounds when properly equipped, meaning you can carry a pop-up camping trailer. Simply drop this off at your campground, and your Wrangler is free to explore the area with that open-air experience we mentioned earlier.
Who says your adventures need to stay confined to the land? This towing capacity also allows you to carry a small boat to the water. Use it to fish for dinner or simply see the outdoors from yet another vantage point.
5. It's easy to clean out when you're finished.
Nature is dirty. That's part of the fun. What happens when you need to head back to civilization and take your car to work?
The Wrangler is easy to clean, both inside and out. You can take a hose right to its wash-out interior, which is equipped with a removable carpet and floor drain valves.
Find Your Camping Companion!
If you're looking for a next-level outdoor adventure, the Jeep Wrangler is for you. Contact Grava CDJR today to schedule a test drive, so you can see how it handles the roads of Medford, Malden, and Everett!