Yoga Studios near Medford MA

There are plenty of benefits to yoga. Not only does it help with your flexibility and strength, but it also has positive effects with your breathing and even your mood. If you're looking for a new yoga studio, or you're just beginning your journey, you'll want to go to the right studio for the best results.
Here's a list of the best yoga studios near Medford, MA!
Borealis Community Yoga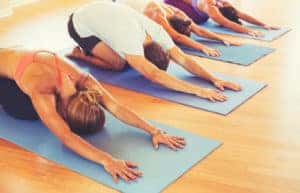 If you're a fan of communal classes, Borealis Community Yoga may be the right studio for you to embark on your yoga journey. They offer plenty of classes for you to try, from introductory to more advanced classes, with plenty in between. There's Yin Yoga, Chair Yoga, Gentle Yoga and Meditation, and even Tai Chi. Borealis also offers special events, retreats, and even reiki training. Check the schedule to see which class seems the best suited for your skill level and daily schedule. Become the new you at Borealis Community Yoga.
The Corner Studio
There are plenty of different options for varying skill level yoga students to try at The Corner Studio. There's an intermediate class, a Slow Flow Yoga, Yin Yoga, Core Flow Yoga, and even Restorative Yoga and Yoga for Mental Health. There's also Baby and Me Yoga where you can take your newborn and work on any post-natal issues. While the classes that The Corner Studio offers are communal, they do offer private instructions if you need more of a one-on-one experience with your yoga. They even offer massage services to enjoy after your yoga class.
Yoga at Salem Street Studio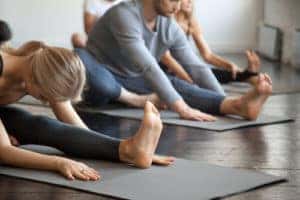 Nancy is the instructor at Yoga at Salem Street Studio. She has numerous certifications in yoga, as well as years of experience. She acknowledges the healing factor of yoga, as she began her yoga journey after a tragic car accident that left her with several injuries and broken bones. By practicing yoga, she was able to heal and regain her flexibility. Since then, she's been imparting her wisdom and knowledge with the practice. She offers a group class every Monday night, but she also offers private classes so you can have a more involved experience.
If you're looking to start yoga, or you're simply looking for a new studio, these are some of the best yoga studios near Medford for you to try!